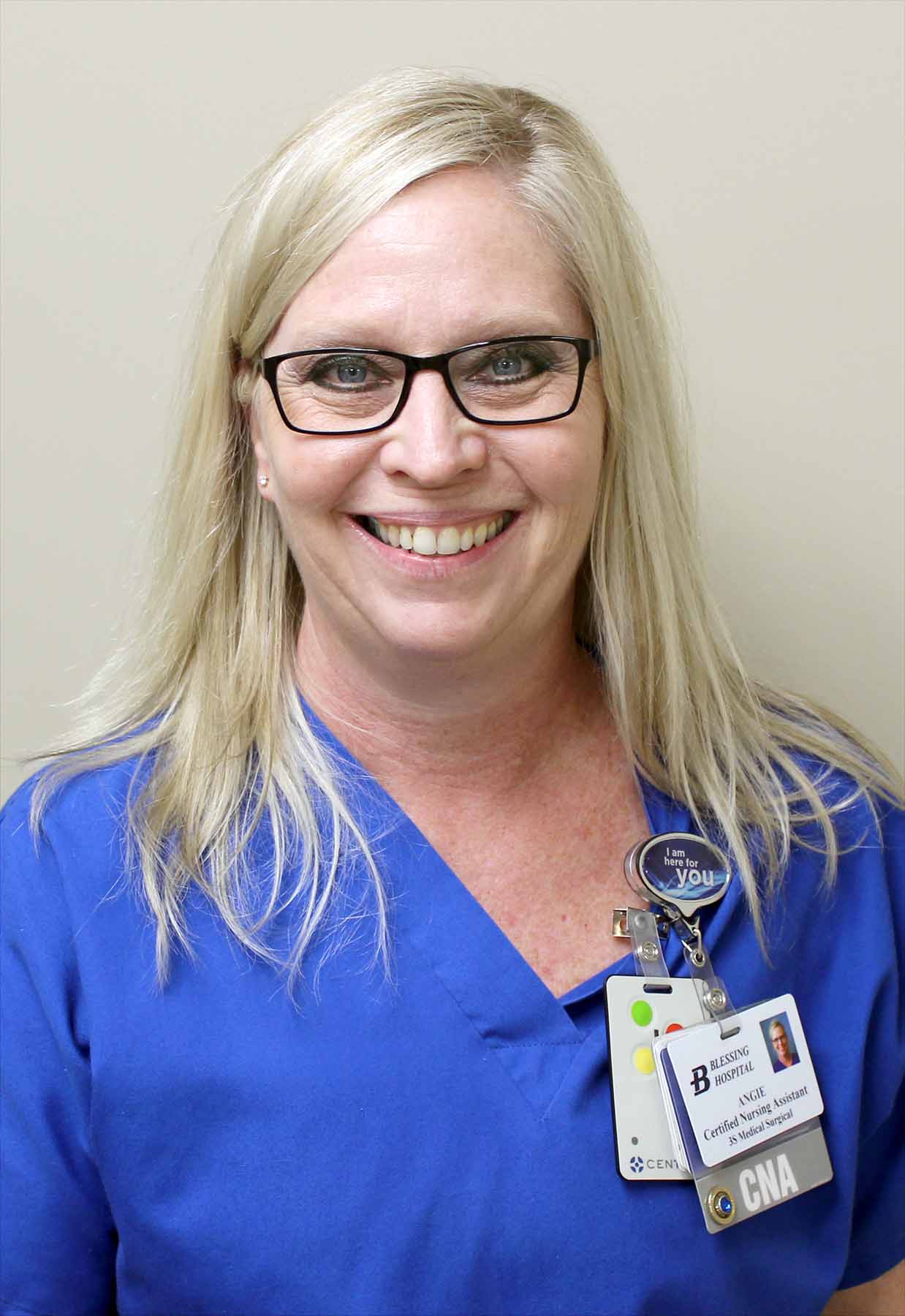 Angie Elledge, CNA, 3 South, became the sixth Blessing Hospital support staff member to receive the Honey Bee Award.

Angie was nominated by the daughter of a patient for whom she cared.  The nomination stated in part, "She was always positive in facing challenges and always has a smile.  By the end of our stay she felt like family.We observed that Angie treated everyone with the utmost respect and patient. Her positive attitude and smile sure brightened each day. Her kind and encouraging words certainly inspired our stay."

Honey Bee honorees personify Blessing Hospital's remarkable patient experience. The Honey Bee Award complements the DAISY Award. While the DAISY Award is for RNs, the Honey Bee Award is for support staff because, "you can't have daisies without outstanding honey bees." 

Each Honey Bee Award honoree is recognized during a presentation. They receive a certificate, a tray of sticky buns and a jar of home-grown honey.  The home-grown honey signifies the role support staff plays in extraordinary patient care and customer service; they are the "sticky" honey that binds us together.

Honey Bee award nomination forms are located on all nursing units and other locations throughout Blessing Hospital.