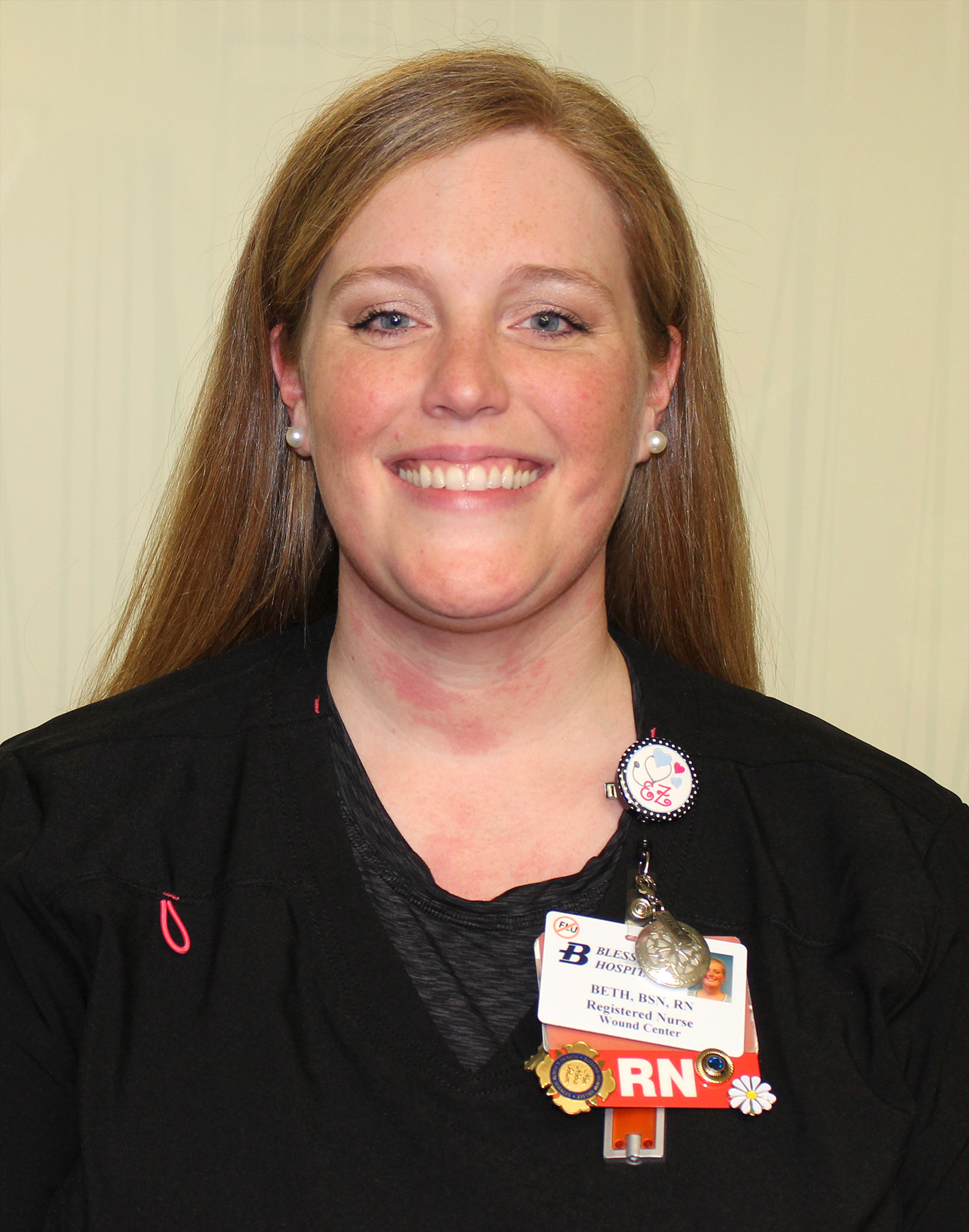 Beth Zanger, RN, Blessing Hospital, became the 27th Blessing nurse to receive the international DAISY Award.
Through the DAISY award program, patients or their family members, visitors, doctors, hospital staff members or volunteers may recognize the extraordinary care provided by nurses.
Zanger was nominated by a patient to whom she provided care during his two-week stay on the 2 South Medical/Surgical nursing unit. The nomination read in part, "Beth was my biggest cheerleader when I had good days and she felt badly when I didn't. She was very good to my wife, answering her questions and getting her what she needed. Beth treated us like family."
Zanger received a certificate, DAISY Award recipient pin, hand-carved stone sculpture entitled, "A Healer's Touch" sculpted in Africa specifically for DAISY Award recipients, and a DAISY Award banner to display in her department.
DAISY stands for "Diseases Attacking the Immune System." The family of a 33-year old man who died of an immune system disorder began the program in 1999 to honor his memory by recognizing extraordinary nurses everywhere who make a difference in the lives of people by the work they do every day. More than 1,900 healthcare providers worldwide participate in the DAISY Award program.
DAISY Award printed nomination forms are located on all nursing units throughout Blessing Hospital, other locations on the 11th Street campus and online form can be found here.