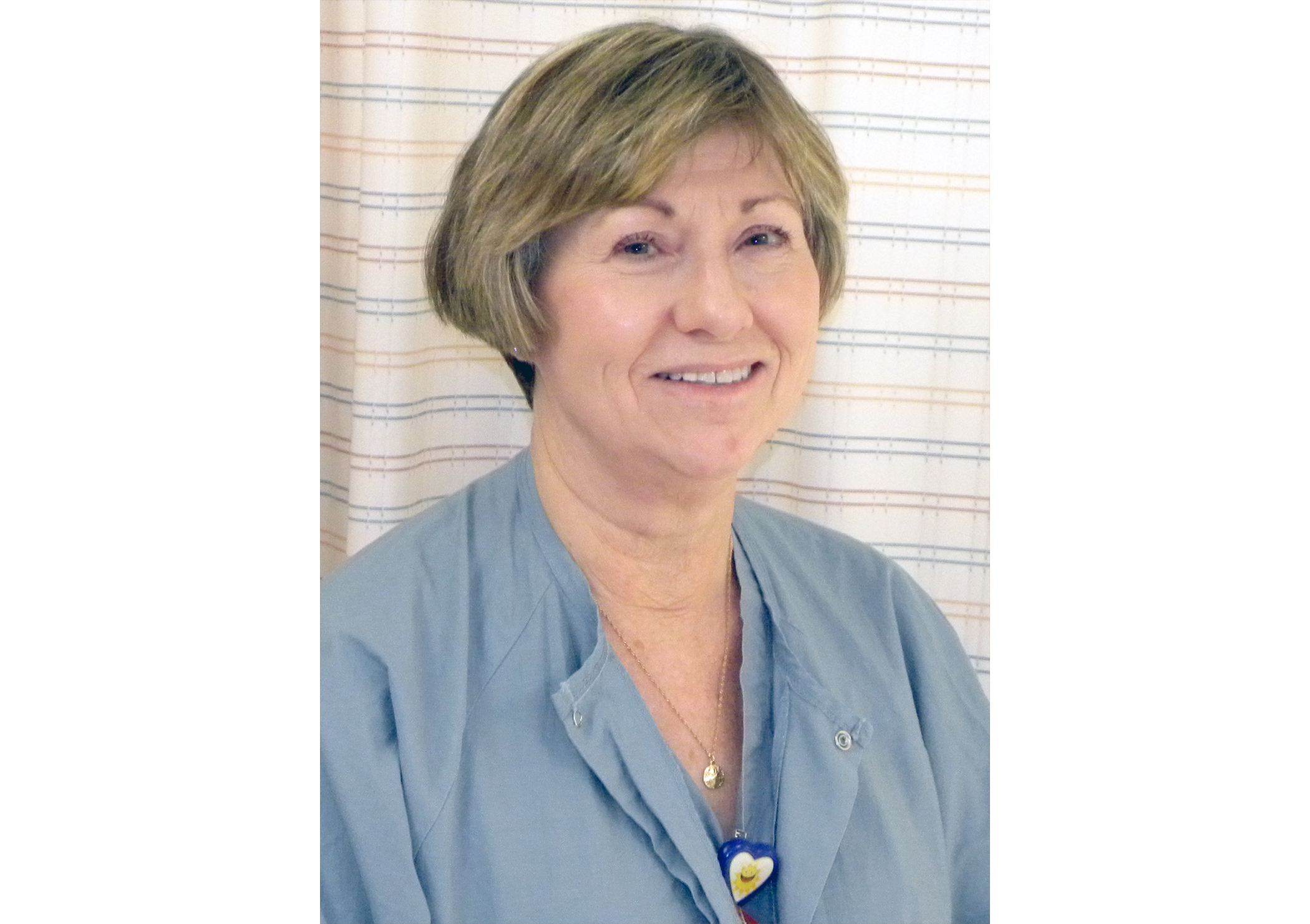 Becky Bell, RN, Surgical Services, Post Anesthesia Care Unit, Blessing Hospital, retires on June 1, 2018, after 37 years of service.
In addition to the Post Anesthesia Care Unit, Bell has provided care in Blessing Hospital's One Day Surgery Unit and GI Center.  Bell worked in Blessing's Intensive Care and Coronary Care units from 1975-1979, then joined the former Physicians and Surgeons Clinic in Quincy for five-and-a-half years, working for the late Dr. Winston Bloch, cardiologist, before rejoining Blessing.
She is a graduate of the St. Francis Hospital School of Nursing, Peoria, IL.